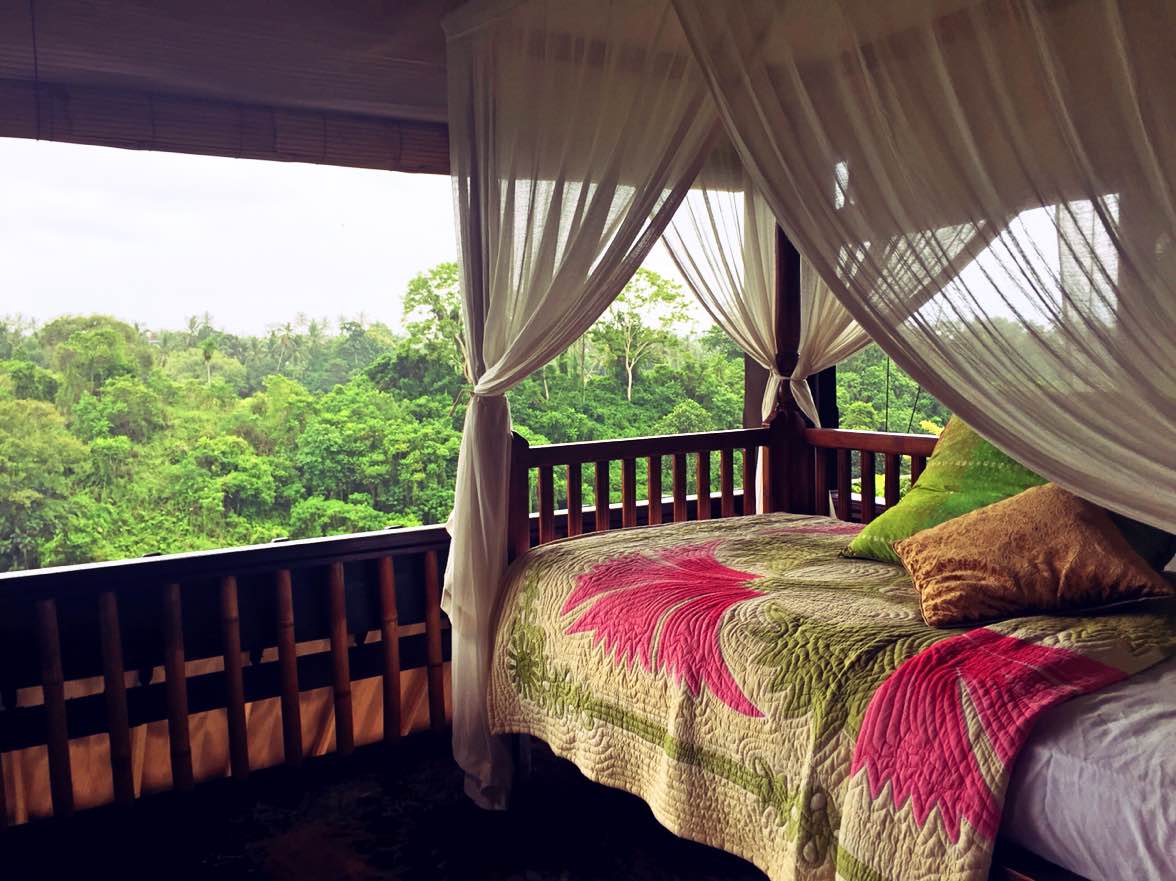 Bali my love, here I am again. Sitting on my porch on the first morning of my one month trip to Bali. Feels like home immediately. It must be destiny that I ended up here again on my own. When I started thinking about destinations for my this years trip, Bali was not in my top 3 right away. My last year trip to Bali was rough in many ways though also beautiful and healing and so much more in the end. Finally one of my dearest friends, a true soulmate I just met last year but felt connected from the very first second, asked me to spend February with her on Bali and I did not hesitate for one second to jump in the opportunity to spend my time with her together in this holy place. A few days ago she called me to say that she needed to leave the island earlier than expected. And I found myself in the same situation like last year when my travel buddy cancelled her trip three hours before our flight.But I would not be me if I would not consider this to be destiny. Ok, yes, I also made a quick check of the whole situation when my friend called last week, checked on some other friends here in Bali, considered other destinations, but in the end – I really believe that everything happens for a reason. Even if we don't know the answer right away.
So I woke up in this beautiful place with a wonderful view this morning. It is rainy season. And I love it. It frees me from heading to the beach or pool here in Ubud, it invites me to enjoy the process of nature nurishing itself, diving into the flow of allowing what is to be. I have not made any plans yet what I do, where I stay, what I experience on my trip. It is a fantastic feeling to just go with the flow. Do what I like to do in the next moment and enjoy every moment.
Well. Here we go again. I am curious what this trip will offer me. Let the journey begin!
I wouldn't be me either if I wouldn't make up my mind about a little "food for thoughts"-challenge. Last month I came across an article about 36 questions to ask a stranger that might make you fall in love with each other. You can find the article here. Reading the article I asked myself whether answering the questions could also be a way to love yourself more. So I decided to make that test and answer the questions for myself. My Bali trip seems to be the perfect time for that. Everyday of my trip I will try to answer one of these questions. Starting today.
Question #1:
Given the choice of anyone in the world, whom would you want as a dinner guest?
I will think about it. Of all the people I would love to meet, I might already have an idea which would be the one if I would have to make a choice today.
But let me think about it today and I will get back to you with an answer tonight. Until then I would love to know your choice – leave a comment below. And see you again tonight.
Love, Aloha, Namasté
Yours Dannie